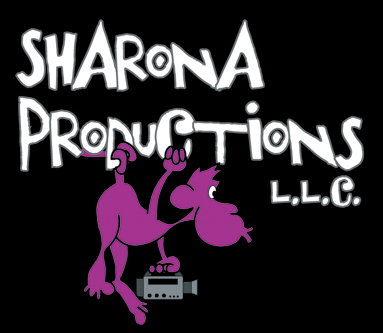 Over 30 years as a Production Manager / Crewing Manager in Television Production.

Detroit, Michigan - Production Coordinator - The Big Picture.
Clients included: Heart Beat of American Campaign - J. Walter Thompson,
Michigan Lotto, Tim Allen - "Men are Pigs", Tim Allen - "Docu-Comic", - Showtime Networks, AT&T Holiday Commercials, Sony Record Music Video's.

Sharona Productions came to life while I lived in Michigan, my home town

Production Coordinator/Manager
Clients included: Epso Salt, Goodyear Tires, Rhythm Corps VH1 Music Video for Sony Records,
104.1 Detroit Classic Motown, HBO, OnJay Productions, Detroit Jazz Festival.

Orlando, Florida - WXXL Radio Producer with Just Plain Mark & Freelanced as a Production Coordinator/Manager.
Shows included: Goodyear Tires, Wet & Wild, Hard Rock "Displaced Northerners show",
Citrus Bowl sporting events, Super Motor Cross, trade shows and exhibits.

Golf Channel for 6 1/2 years Production Coordinator/Manager. Crewed for 7 Departments.
Live shows, Live shots, ENG, Documentary, News, Studio, Instructional & Original Productions

I currently freelance under my company Sharona Productions. Reality shows, sporting events, live or eng shows. I handle multi million dollar budgets and large crews, with the occasional smaller shows and crews.

My philosophy is: choose your battles, don't over explain your'll loose your audience, think before you speak, remember to laugh daily & let the little things remain little.

Fun fact: I always have a Lava lamp on my desk in the production office.

Fact: I love music. It's good for your soul.


Expertise in: bids, budgets, staff & crew scheduling, hire all freelance and equipment, client Liaison,
handle all location agreements and releases, daily call sheets and shot sheet.
Nationwide data base

Camera Operators, Film Operators, Editors, Lighting houses, A1 & A2, EVS operators, V1 & V2, Technical Manager,

Technical Producers, PA's, Runners, VIZ RT, Chyron, TelePrompter Ops, Jib Operators & Owners, Steadi Cam Ops,
Grips, Gaffers, Utilities, Producers, Directors, Graphics and the rest of those talented people that make pretty pictures and sounds.